Fire Containment Concepts Specifications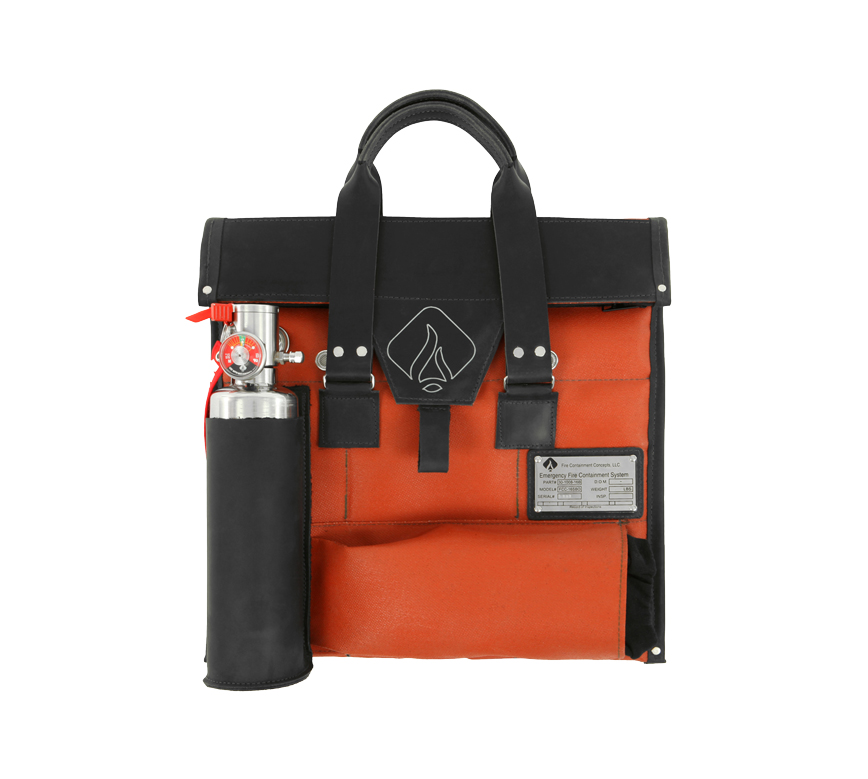 16 Small EFCS
Aircraft Info and
Specifications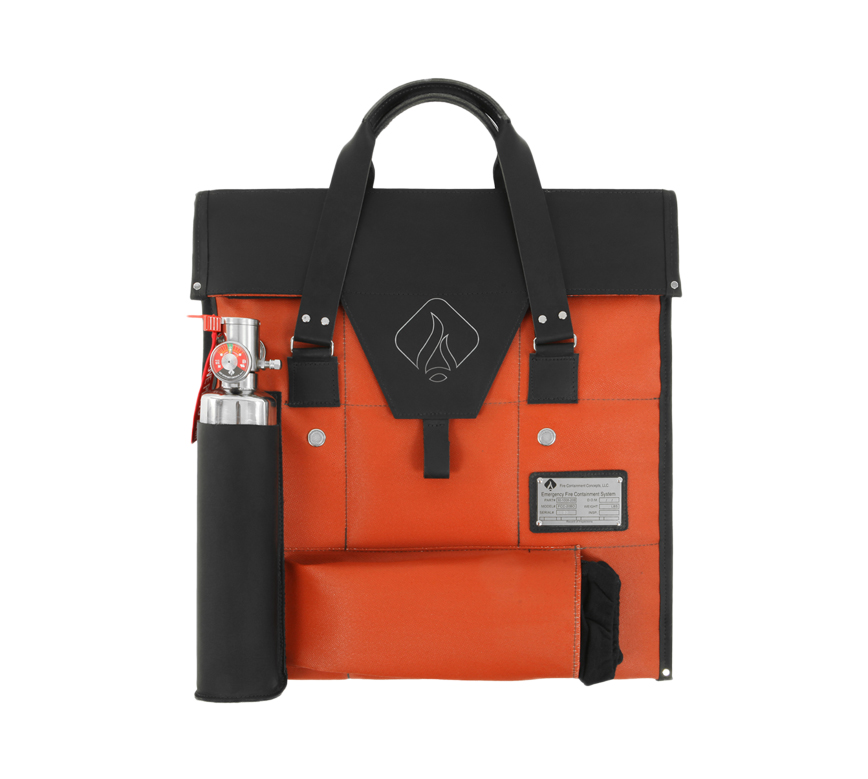 20 Medium EFCS Aircraft Specification and Dimensions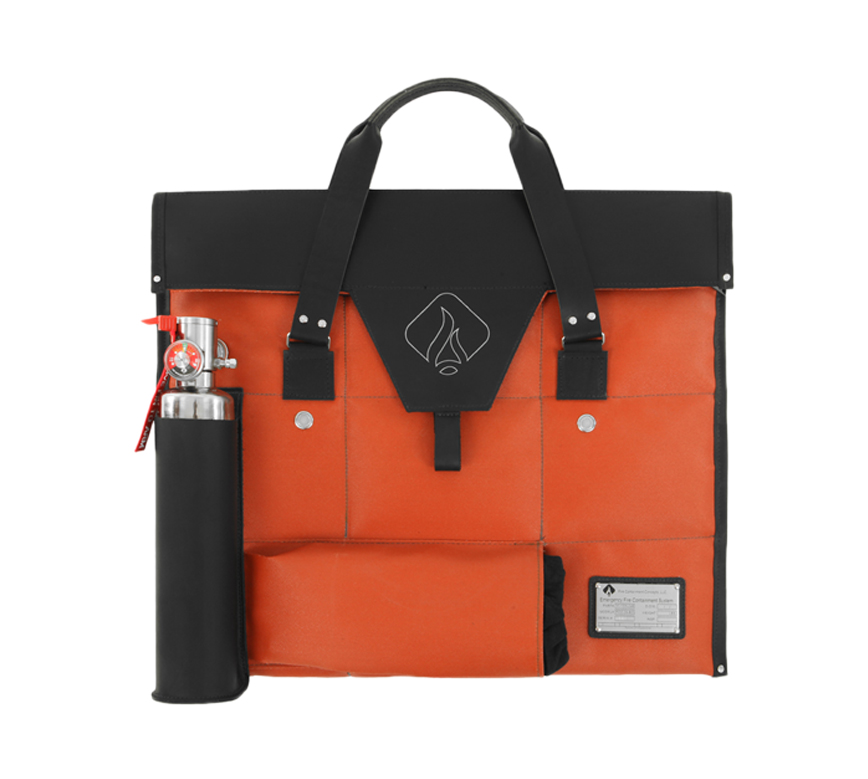 24 Large EFCS Aircraft Specification and Dimensions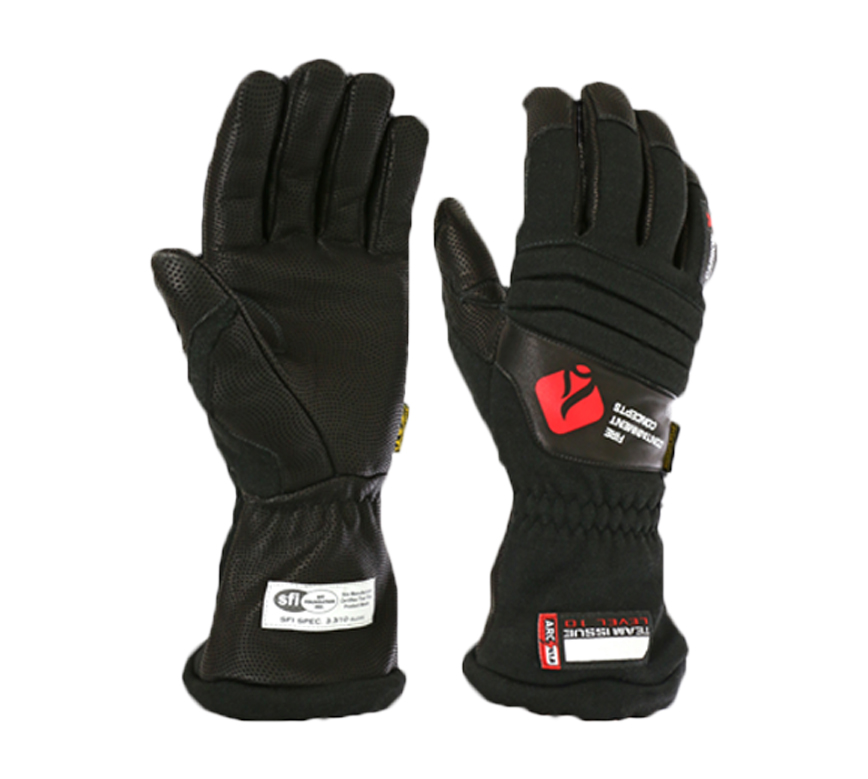 ThermalGuard Gloves Specifications
FCC ThermalGuard Gloves are constructed with a sturdy CarbonX® lined genuine leather palm and backed with three top layers of fire-retardant CarbonX® stretch-knit with SFI Level 10 protection. The high-density accordion knuckle protects during extreme situations while the extended elastic cuff holds the glove securely in place. Meets or exceeds SFI 3.3/10 specifications. ARC 41.8.
FEATURES
Meets or exceeds SFI 3.3/5 specifications. ARC 41.8
Three layers of fire retardant CarbonX® stretch-knit shield the top hand
Genuine leather palm lined with a fire retardant CarbonX®
Accordion knuckle protection with EVA foam for impact resistance
Extended elastic cuff protects beyond the wrist
Sizes: Small • Medium • Large
After extensive flammability, shrinkage, and TPP testing comparisons between the leading FR fabrics used in most fire retardant gloves and CarbonX® used, based on the auto racing industry SFI standards, the results show CarbonX used in FCC Thermal-Guard is a superior product. At approximately 600° f., the leading FR fabrics burn, begin to shrink while charring, then crack and decompose. This is all in about 10 seconds. Under flammability testing, the FR fabrics will ignite and they often have problems passing the shrinkage test. Under the same conditions, the effects on CarbonX® are minuscule. It even disburses the heat energy and will take about 60 seconds before the heat will start penetrating the next layer of fabric. CarbonX® will not ignite or burn even when exposed to temperatures exceeding 2600° f. for over 90 seconds. Material shrinkage, or moisture retention, it is minimal with CarbonX®.